About SPARC
The Social Policy Analysis and Research Centre (SPARC) of the Faculty of Arts, University of Colombo, provides a focal point within the Sri Lankan University system to integrate research, teaching, training, policy analysis and advocacy on critical areas of social and economic development. The centre facilitates close collaboration between academics and institutions outside of the University system, including governmental as well as non-governmental agencies that are dealing with issues related to social policy.
What began with the launch of the IMCAP study has now grown from strength to strength; the center has undertaken more than 25 research projects and has collaborated with more than 20 internationally and nationally renowned bodies. In addition, it has generated a revenue of more than 40 million rupees and has offered capacity-building opportunities to more than 60 junior and senior academics to further expand their knowledge and develop their skills.
Background
The establishment of SPARC culminates through a process that was set in motion at the University of Colombo several years back with the launching of the "Improving Capacities for Poverty and Social Policy Research" (IMCAP) in late 2000; a staff and student development programme to strengthen skills of young academics from social science backgrounds on poverty and social policy analysis and research.
The programme has also implemented various research activities with active involvement of younger staff members from different departments within the Faculty of Arts. Significant studies have been undertaken on poverty, alienation of youth, urban housing, education, social and economic security and conflict impact assessment.
In view of these achievements IMCAP received the mandate to become a centre within the Faculty of Arts in order to perform its functions as an integral part of the University of Colombo. The centre builds on IMCAP's achievements, but broadens its activities and contributions to the University.
Objectives
♦ To facilitate and institutionalize independent research within Sri Lankan Universities on social development related issues.
♦ To facilitate interdisciplinary exchange and dialogue between scholars from different disciplines and backgrounds.
♦ To provide training and capacity building to improve the quality and relevance of social science education.
♦ To identify opportunities for social policy reforms in Sri Lanka.
Contribution by SPARC to University
♦ Financial (15%)
♦ Resource Centre
♦ Exchange Visits
New Developments at SPARC
SPARC by-laws are being revised in order to create a more integrated research centre in the Faculty of Arts, University of Colombo. The main focus of this revision is,
♦ To have a better inter-disciplinary approach to research on social development.
♦ To widen the scope of SPARC activities within the University System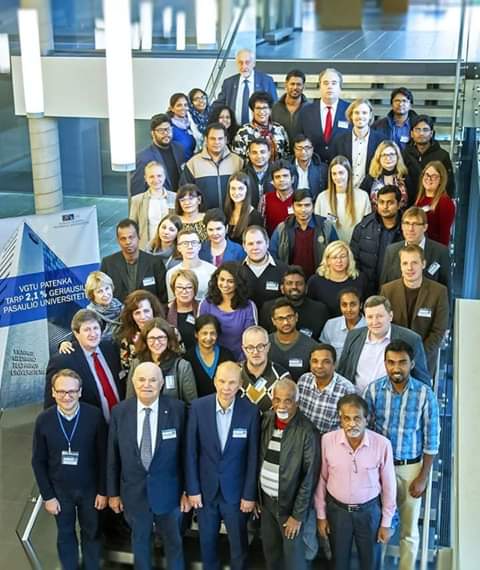 The BECK project team at the 3rd project meeting held in Vilnius, Lithuania
---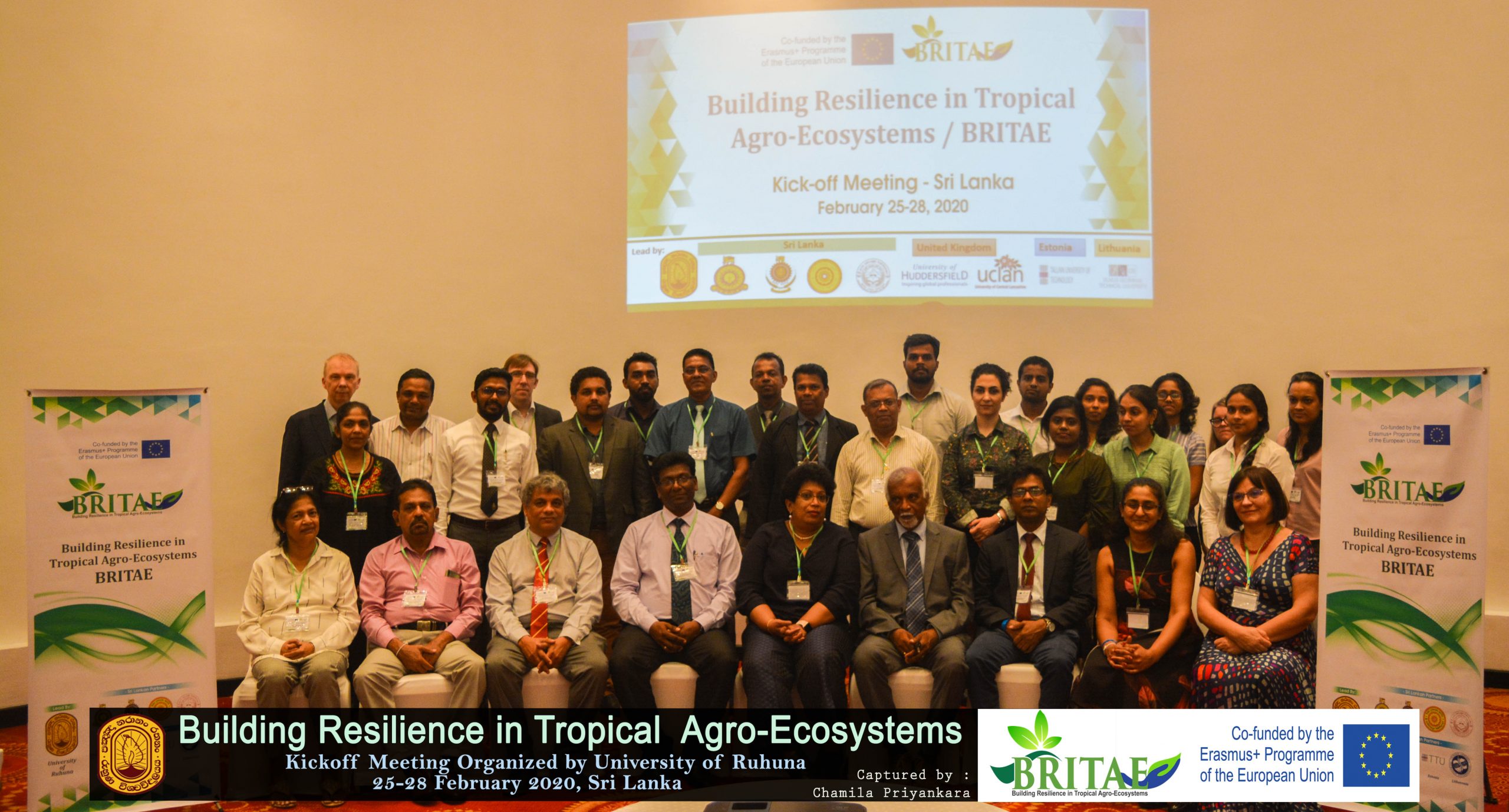 The BRITAE project team at the Kick-Off meeting held in Colombo